Top 5 Best Cat Ear Headset For Girls
How did the Cat Ear Headphones become so popular. Well who really cares when , I just know that for most of us we saw Ariana Grande rocking cat ears headbands and we fell in love.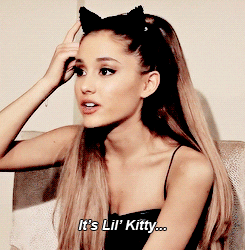 1. SOMIC G951 Pink Gaming Headset for PS4 PC, 7.1
Cool pink gaming headset for girls. I love this headset and its one of the best cat ears headset I ever had.
Pros:
Noise Canceling
Large size earmuffs
Can be compatible with Xbox one, Nintendo switch, PlayStation 4, computer, laptop, iPad, iPhone
Pink
Street Price
2. Brookstone Wireless Cat Ear Headphones
Adult or kid you will love this headset. The headset Black Chrome finish make it great for all age and the cat ears is just adorable. Affordable headset that will go good with your budget. Changing color headlights is a nice touch.
Pros:
LED Lights
Detachable Microphone
External Speakers
Less expensive than wireless version
Multi impressive colors
Foldable
External speakers
Cons:
External speakers is not loud
3. Censi Creative Stereo Cat Ear Headphone Headset
.
Whether child or an adult this would make a nice gift to enjoy your music. These are so cute , even while they may not have glowing headlights they still one of the best cat ear headset. Neko fans will absolutely love these headphones.
Another nice feature is the adjustable/removable cat ears. So if you are in places where you dont want to wear cat ears, you can easily remove them. These cat ear headsets are lightweight and the sound quality is good.
Pros:
Wireless + Bluetooth 4.1
Detachable Cat Ears
Built-in Microphone
Foldable
Adjustable
Waterproof / Sweatproof
Good Battery Life
Cons:
No LED Lights
4 .Ariana Grande Wireless Cat Ear Headphones
The Queen of Pop, kind of made these popular to most of us. Lots of colors and external speakers to have your friends listen music alongside you. Adjustable headband and beautiful design.
These cat ear headsets is design to make you feel fantastic , bring out you're inner Ariana Grande. Compatible with apple and android devices with has Bluetooth technology.
If you dont like the traditional wired headset this will do the trick. When you are finish with them you can fold them and put them away in their supplied storage bag.
So if you want a cool headset these are for you!!
Pros:
Wireless + Bluetooth
Multiple colors
Color-changing LED lights
External Speakers
Built-in microphone
Comfortable can wear for long period of time
Cons:
External speaker sound is not that impressive
Expensive
5. Ifecco Foldable
Cat Ear Headphones for girls
Your daughter will thank you for these. Cute pink headset great for kids and adult who dont mind the cuteness overload. Considering the price this is not a high quality as the others I have listed. However this is fun for the average kid who just want something cool and playful.
These wont break easily , as it can also fold and very flexible you can hold them in any direction, twist bend and they wont break.
Pros:
LED Cat Ear Light
Extremely Flexible
Comfortable ear pads
Affordable
Cons: